Technical Services, Simplified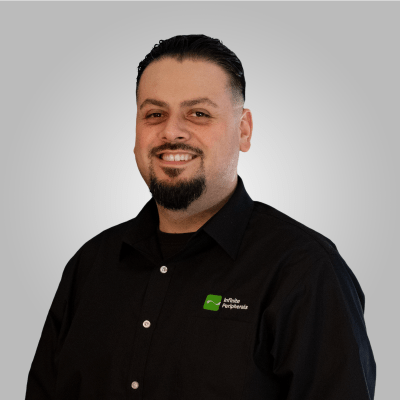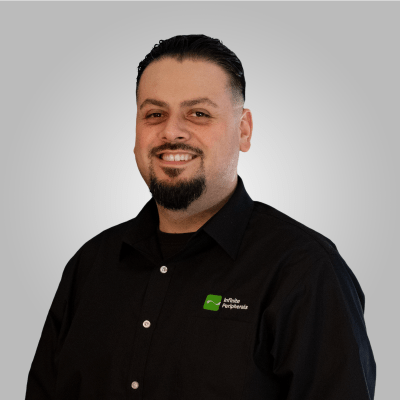 Meet Johnny
Position
Depot Services Manager
Technical Experience
12 Years
About
During the last 12 years at Infinite Peripherals, Johnny Barajas has held positions from Repair Technician to Field Engineer and now as the Depot Services Manager. With the help of his team, Johnny's goal is to push out top quality work and provide our customers and partners with the best level of service Infinite Peripherals can provide. Above all, understanding our customers' unique integration needs is key to our success.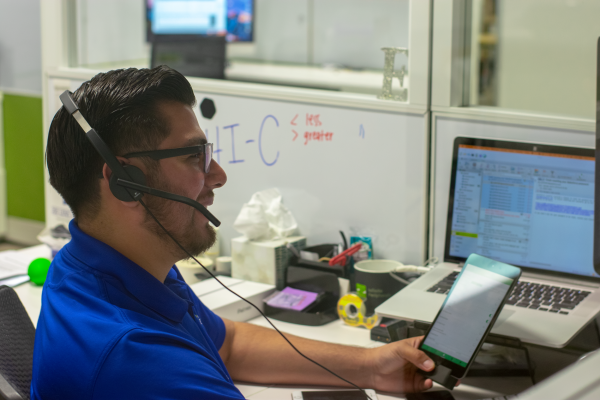 Customer Support
Our team of both factory-trained hardware engineers and innovative software engineers can help resolve complex issues or advise customers on how they can fully leverage our solutions.
With problem-solving experts dedicated to the success of your mobility solution, we offer Level 1, Level 2, and Level 3 Help Desk services. We also provide our worldwide customers access to technical support in their time zones.
Service Center
We leverage our unique knowledge of the Healthcare, Hospitality, Retail, Supply Chain, and Travel industries to help our customers get the most out of our hardware. Our service center offers swift diagnostic and repair services. For warranty and repairs, we provide a comprehensive, multi-level Extended Warranty Program and a Returned Merchandise Authorization (RMA) portal so that customers can check the status of repairs and product exchanges. Finally, for our global customers, we offer localized certified ASP partners, who provide technical services in our customers' regional languages.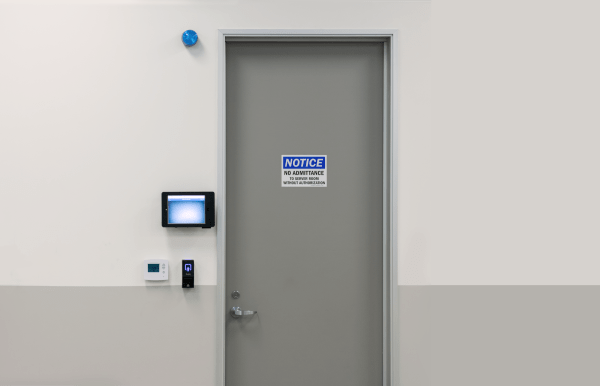 Key Injection
Infinite Peripherals payment devices leverage payment-processing keys that enable secure mobile transactions. Our key injection partners comply with Payment Card Industry (PCI) standards, inject our devices with PCI-compliant Personal Identification Number (PIN) Keys, and follow key-management protocols such as TR-39 and VISA PIN to ensure that our customers' devices are secure and up-to-date.
We are proud to have established relationships with 20+ payment processors and gateways who ensure our hardware complies with stringent financial industry standards. Prominent payment processors include First Data, Chase Paymentech, VANTIV, and TSYS. Featured gateways include USA ePay, Merchant Link, BridgePay, and Authorize.Net.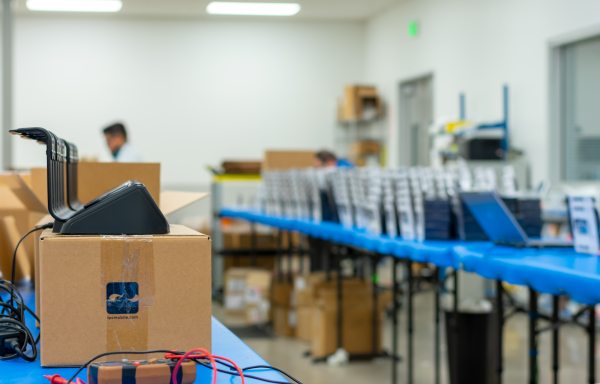 Depot
We provide the logistical value you need to get your products to your customers as quickly as possible. Our depot services include pre-deployment activities such as warehouse and inventory management, kitting, and device configuration. We also offer post-deployment services such as triaging inbound devices, shipping, and notifying your customers when the hardware has been shipped.