for Samsung Galaxy
XCover Pro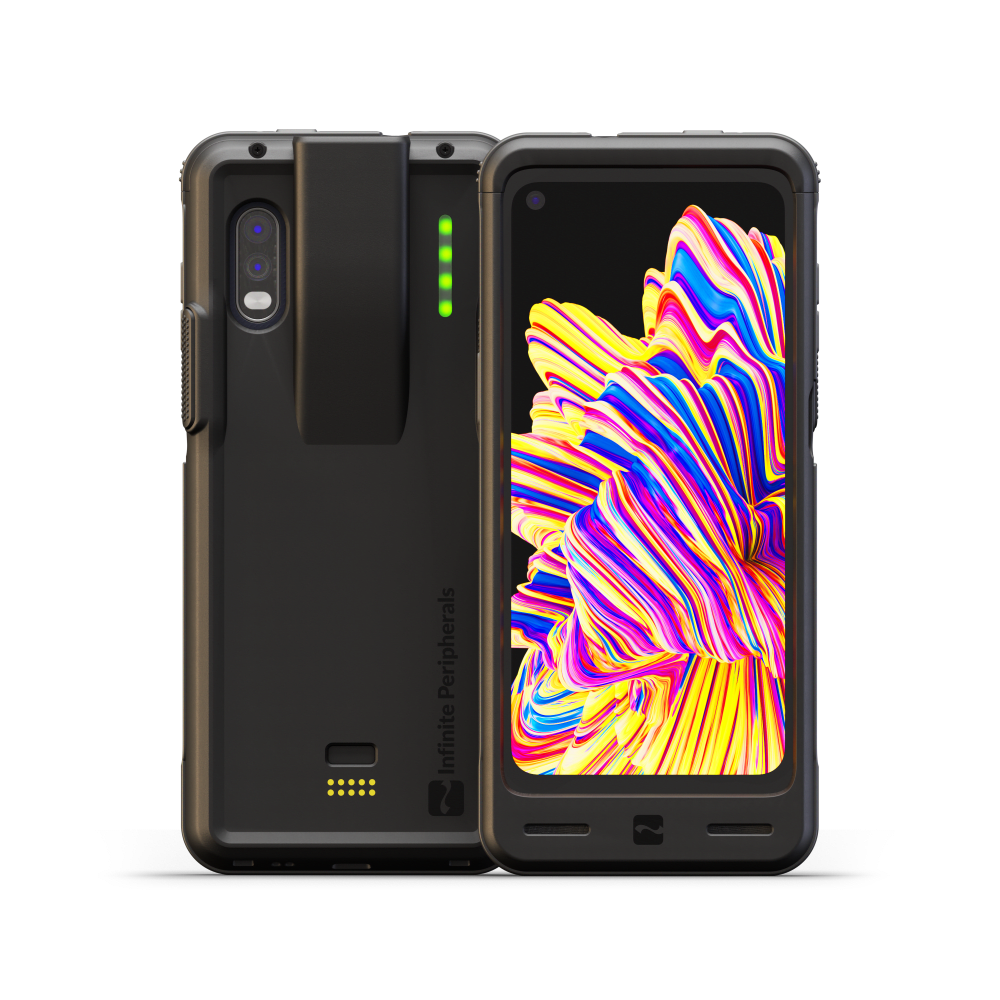 Built for
Android
Designed for
Enterprise
Introducing the Infinea XC. A high-performance scanner, designed exclusively for the
Samsung Galaxy XCover Pro.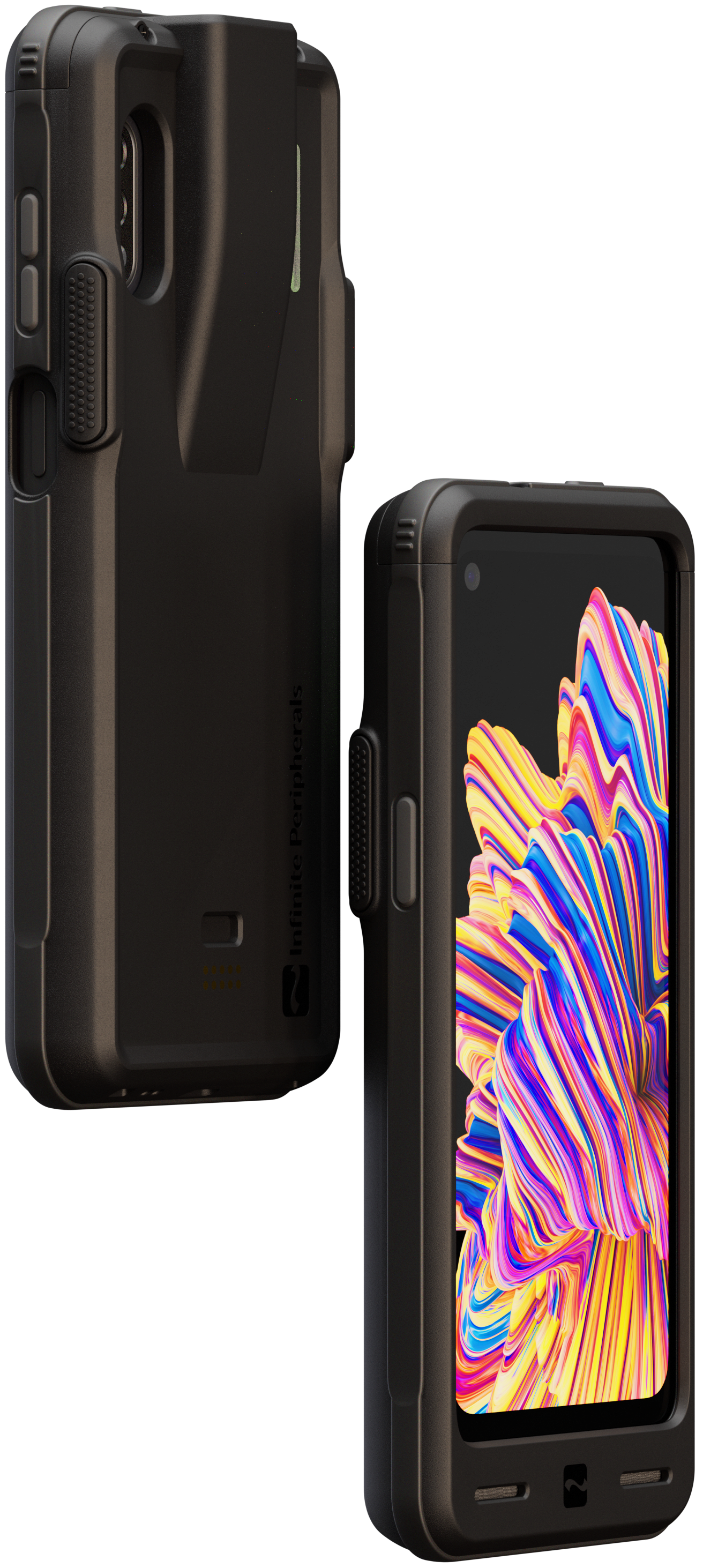 Slim and
Lightweight
The one of a kind ultra-slim design is lightweight, easy to carry, and comfortable to handle in any situation.
The Infinea XC for Samsung Galaxy XCover Pro is equipped with ergonomic, righthand/lefthand side buttons for maximum comfort and ease of use.

Built to withstand the toughest industrial conditions, our Infinea XC for the Samsung Galaxy XCover Pro supports your business anywhere, anytime, and in any environment.
Water Resistant.
Dust-tight.
Meets MIL-STD 810G and IP68 standards.

Powerful Scanning

Powerful 1D/2D scanner with laser aimer performs high-speed, accurate, and reliable data capture.