Power
Speed

and
Protection
The Imperea can handle medical-grade
disinfectants to combat the spread of COVID-19
Watch Video
The Future is High Performance Thermoplastic Camera-Based Scanning.
The Imperea is a ruggedized camera-based barcode scanner made with high performance thermoplastic to withstand harsh medical grade cleaners that meet the procedures and protocols of the CDC's Environmental Cleaning and Disinfection Recommendations. This future forward device is IP67 rated and has a hot-swappable battery allowing for an around the clock workflow. Take your scanning to the next level with the Imperea and protect your employees and customers.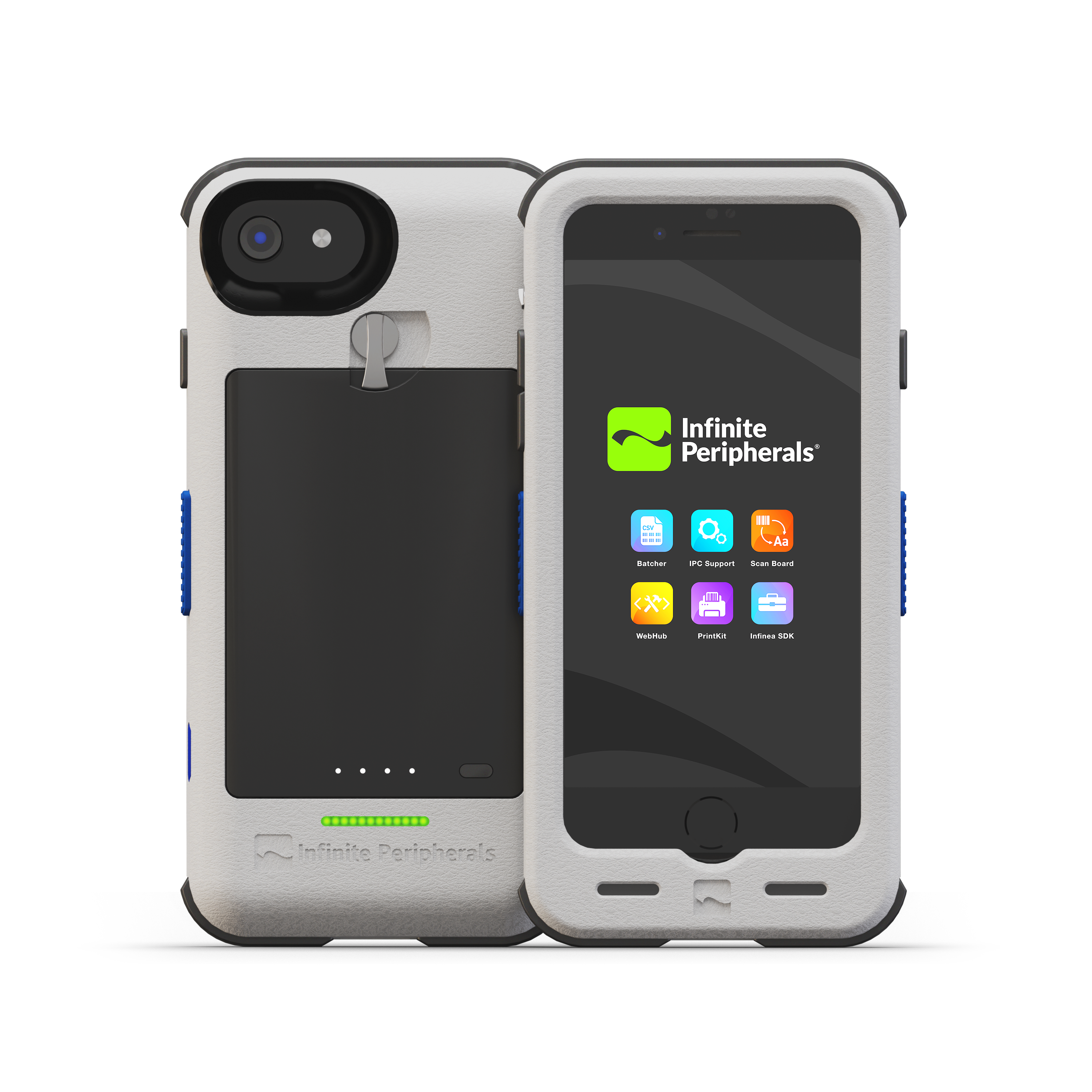 High Performance Thermoplastic

The Imperea is made of a high performance thermoplastic for better impact and chemical resistant than polysulfone or polyetherimide materials. It is designed to withstand harsh indoor conditions on medical grade cleaning disinfectants. It features an IP67 rating to protect a device against water and dust as well as a MIL-STD-810 4ft to concrete drop protection.

Camera-Based Scanning

Imperea's camera scanning SDK enables the iPhone camera to scan barcodes of all kinds including poorly printed and curved barcodes. Its enterprise-class software decoder engine supports high-speed, accurate and reliable data capture.

Hot-Swappable Smart Battery

Get more power with Imperea. The hot swappable smart battery feature provides a backup charge to iPhone, ensuring 24/7 operation. LED indicators, wireless charging and cycle counts enable smarter battery management decisions.

Dynamic Intelligent
Buttons

Customize your workflow and reduce labor costs with the Imperea's intelligent programmable buttons. Through our intuitive SDK, you can program buttons to integrate with frequently used device features like scanners, camera, push-to-talk and messaging to reduce manual entry or labor intensive workflows.

Wireless Charging

Wireless technology that charges both the iPhone and sled simultaneously.

No Licensing Fee

Never pay a licensing fee for the camera-based scanning software.
Washing your hands is important, but may not be enough. Cleaning your mobile devices that your hands touch all day long is just as important.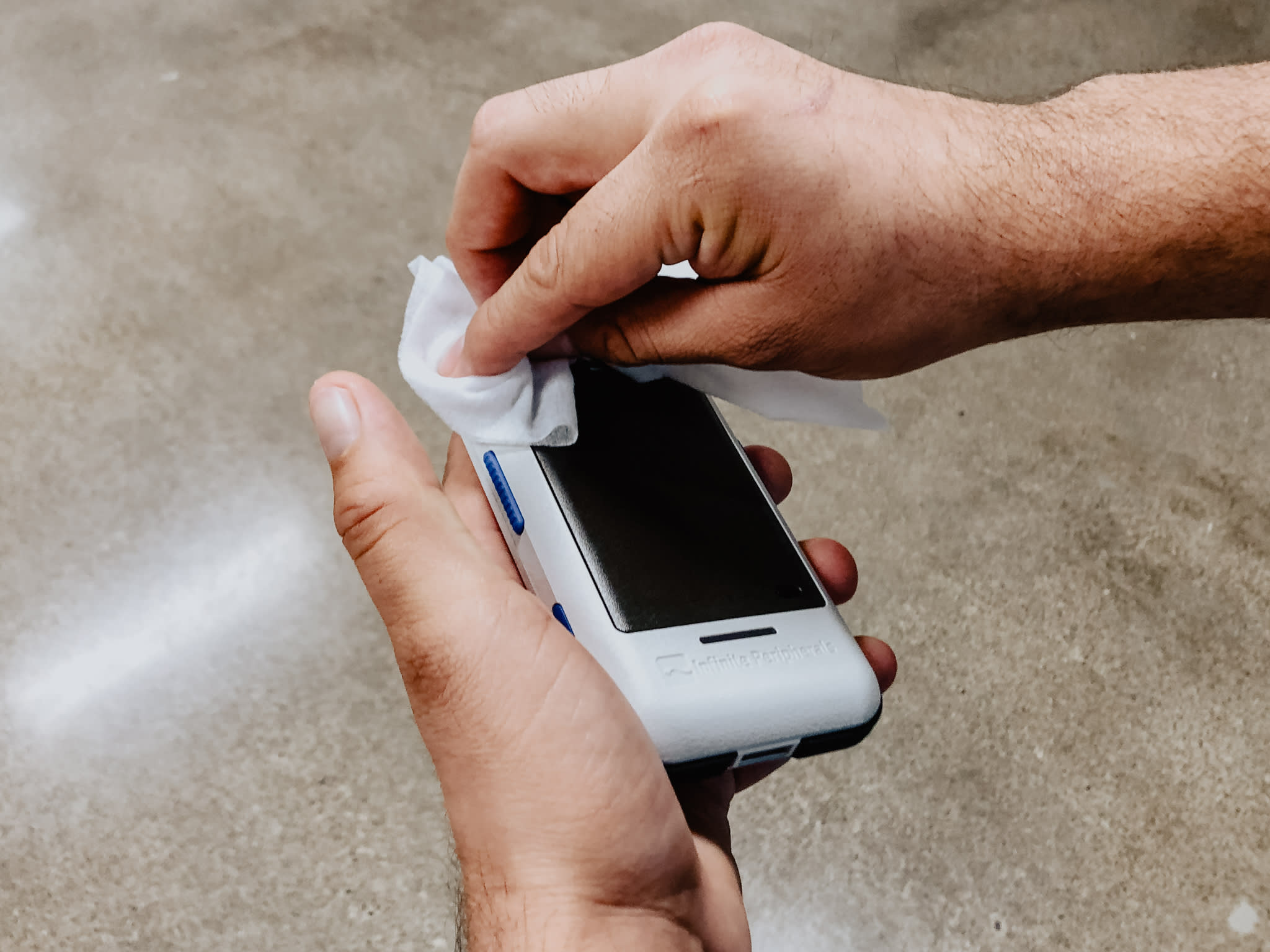 Product

Cleaning Agent

Super Sani-Cloth® Wipes
Metrex CaviWipes (CaviCide)
70% Isopropyl Alcohol Wipes
Sani-Cloth® Bleach Wipes
Sani-Cloth® AF3
CaviWipes AF
Clorox Disinfecting Wipes
Oxivir Wipes
Clorox® Germicidal Wipes
Dispatch® Hospital Cleaner Disinfectant Towels
Oxivir TB Wipes