Imperea
Introducing our first camera-based scanning device for iOS.
Infinea mPOS Family
Our Infinea mPOS Family provides EMV certified hardware that connects directly to the iOS device. Mobile and lightweight, the devices accept Chip & PIN, MSR, and NFC payments for a complete handheld payment terminal. Choose from a variety of form factors and features to select the right payment device for your business.
Infinea Tab Family
Introducing your mobile workflow. Our Infinea Tab Family provides versatile scanning and payment hardware designed for larger iOS screens including iPhone Plus, iPad, and iPad Mini. With various features such as MSR, Chip & PIN, and 1D/2D barcode scanners, Infinea Tab devices can be customized based on your unique business needs.
Infinea X Family
Our Infinea X Family offers handheld, 1D/2D high-speed barcode scanners for a variety of iOS form factors. Infinea X devices are built with durable plastics that are designed to withstand healthcare-grade disinfecting agents. The devices supply communication and power around the clock with hot-swappable battery technology and programmable LED alerts.
Linea Pro Family
Expand the possibilities of enterprise scanning with the Linea Pro. Our Linea Pro Family provides scanning and data capture mobility for iPod, iPhone, and iPhone Plus. Featuring a high-speed 1D/2D barcode scanner and additional features such as MSR, Bluetooth, and RFID, Linea Pro devices can be integrated and customized based on your unique business needs.
Mobi Family
Meet our compact Bluetooth card reader companion devices.
Mobi 200
A MSR, NFC, and EMV certified Bluetooth mobile card reader.
Learn More
Mobi 100
A NFC and EMV certified Bluetooth mobile card reader.
Learn More
Mobile Printer Family
Meet our complete collection of wireless, high-speed printers availible in a variety of sizes.
Omni One Family
Create the kiosk or countertop terminal of the future. The Omni One family lets you do more with the iPad. Devices in this family work with larger iPad form factors to support an integrated kiosk or countertop terminal. Connect the iPad to third-party peripherals, accept payments, and scan barcodes for increased mobile efficiency.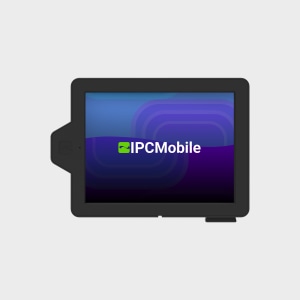 Omni One S
An upright 1D/2D barcode scanning device designed for iPad form factors.
Learn More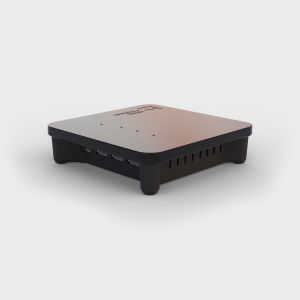 Omni One C
A first-of-its-kind multiple device hub for iOS.
Learn More